If you haven't had your home inspected for radon, then you need to do so right away. Radon is a very dangerous radioactive gas that is tasteless, odorless and colorless. This means that you can't smell radon nor can you see it or taste it. You may have radon in your home without knowing it. This is very dangerous as radon is very harmful to your health. In fact, radon is the second leading cause of lung cancer in the United States. Unfortunately, many people have radon in their homes as it is very hard to detect.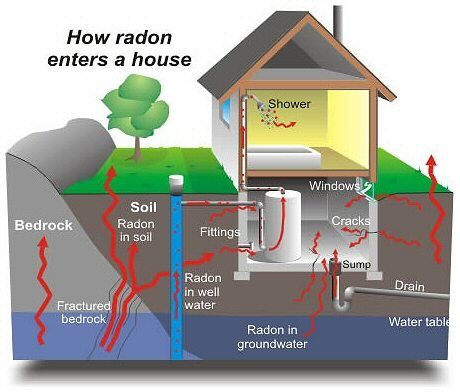 Luckily, it can be easily mitigated. You will just need to first have your home tested and inspected for radon. Radon testing can be done in many different ways. This can be done very easily. Listed here are several of the many ways to inspect your home for radon.
Do it yourself. One way to test your home for varying levels of radon is to test it yourself. When you choose to test your home for radon then you will need to know exactly how radon works. You will need to test several rooms in your home at varying times of the day in order to get a proper reading. Radon can be very tricky to diagnose on your own as the levels can change quite often and you may need to buy several different radon tests.
Hire a specialized radon contractor. Radon home inspection can be done by a certified radon technician in order to ensure that your home is properly tested. You will want to make sure that they are certified if you want to hire someone that will properly inspect your home for signs of radon.
Work with a radon mitigation company that can both test your home and remediate your radon problem at the same time. It is highly advisable to find a company that has a lot of experience with radon inspections. You can also find one that has experience with other types of home inspection needs such as mold inspections too. When you hire a company that can inspect your home for both radon and mold then you are solving two major problems at once. Both can be mitigated but you have to first know that you have a problem!
As you can see, there are several ways to test your home for radon as well as mitigate it. If you find that you have radon in your home, then you will want to meet with a specialist who can come in and mitigate the radon for you. This can be done in a variety of ways pending on how your home was built and how old it is. You can learn more about this from a specialized radon technician.
If you are looking for the right radon home inspection specialists, then you will want to reach out to the experts over at A Better Home Inspection. They are the leading experts in radon inspection and mitigation and can help you solve your radon problems right away.